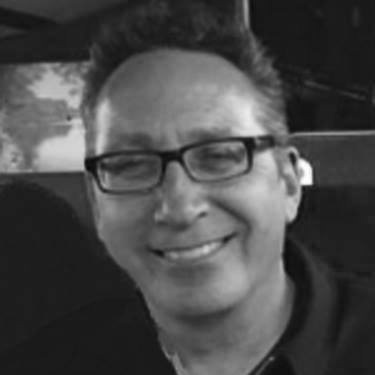 This may shock you, but the award-winning, results-driving work on this site was all written not for heads of state or celebrities, but for people just like you, who simply called
416-617-4271 
or emailed
jimdiorio@hotmail.com
, and then
Jim Diorio, Writer & Creative Director
 got to work delivering exceptional insight and creative thinking,* so fast it takes your breath away.* But why did they get astonishing,* gifted,* pitch-winning* strategies, campaigns and writing, but not you? Even worse: those asterisks?
They're quotes from those same people!
The nerve! If I were you, I'd hire me today, then give me such a rave review that they won't know what hit 'em. Ha! I can't wait to see their faces. I mean, really, do they think that their shi -- alright, I'll stop. 
WORK EXPERIENCE
Manifest Communications, Vice President, Chief Idea Officer
Agency Senior Management responsibility. Creative oversight for branding, advertising, corporate communications and more on hundreds of leading non-profits, corporations and public institutions (was writer on many). Deep role in strategic process.

Federal government advertising new business wins include 2010 Vancouver Olympic Advertising, Public Safety Canada Cybersafety Program, Veterans Affairs Canada Remembrance and Services Campaigns, Public Health Canada Healthy Pregnancy program

Complete rebrandings include University of British Columbia, United Way Canada, Goodwill Ontario, Memorial University, Memorial University Grenfell Campus, National Aboriginal Achievement Foundation, Community Foundations of Canada

Corporate Citizenship program branding and communications for Shoppers Drug Mart, Rogers Communications, Manulife Canada

"Campaign to Control Cancer" advocacy campaign was credited with playing a significant role in influencing the creation of the $500+million Canadian Partnership Against Cancer
Roche Macaulay & Partners/Lowe Roche, Senior Writer/Associate Creative Director
AdAge International Agency of the Year/Marketing Magazine Agency of the Decade

Key launches: Mercedes-Benz C-Class, H&M U.S.

Key clients: Mercedes-Benz Canada, IKEA Germany, Eaton, H&M (U.S.), Einstein Brother's Bagels (U.S.), Holt Renfrew, Harry Rosen, Toronto Zoo, Canadian Museum 
of Textiles
Communique Advertising, Associate Creative Director
Above and below-the-line creative responsibility; everything from digital and traditional ad campaigns to B2B communications to developers and retailers 

Key product launches: MSN, Hotmail

Key clients: Microsoft Canada, Hotmail, MSN, A&W, The Body Shop,
Sprint Canada, Canada Post, Bridgestone Tires
Avon Canada Inc., Copy Director; Manager, Public Relations
Corporate spokesman in fully bilingual capacity

President/Senior Management speechwriting

Public and press relations and corporate communications responsibility: 1-800 number management; advertising creation, retail copywriting

Launched Avon Canada Flame Crusade Against Breast Cancer, at the time the largest cause-related marketing program in Canadian history
Grant recipient, The Canada Council for the Arts
Grant recipient, Quebec Government Cultural Development Program
Film critic, The Montreal Daily News
Book reviewer and Essayist, The Montreal Gazette
Essayist, The Globe And Mail (repeated)
Screenwriter, magazine contributor, lots and lots more
Judge: Marketing Magazine Awards, Strategy Magazine, Canadian Marketing Association Awards, Extra Awards, Summit Advertising Awards

Speaker/Guest Columnist: Marketing Magazine, Strategy Magazine, World Social Marketing Conference, Advertising Week, Art Directors Club of Canada Annual Award Show, CBC Radio
EDUCATION
Concordia University, Major in Film Production, Minor in Film Theory/Creative Writing
LANGUAGES
English (Native), French (Fluent)
AWARDS
Marketer of the Year, Integrated Marketing Business to Business: Nokia for Industry, American Marketing Association
Silver medal winner, Benjamin Franklin Award, Independent Book Publishers Association (for "The Greenbelt: Protecting and Cultivating a Great Ontario Treasure")
CSS Design Awards, Special Kudos 2018
Awwwards, Honourable Mention, 2018
2016 Ontario Tourism Awards Of Excellence, Tourism Marketing Campaign Award Under $25,000 for Headwaters Tourism, and Tourism Print Collateral Award for Headwaters Tourism
Economic Developers Council Of Ontario (EDCO): Best Publication in Ontario, 2015, 2016, 2017, Headwaters Tourism Guide
Communication Arts, Exhibit
Canadian Tourism Awards, Marketing Campaign of the Year Award Finalist, "Where Ontario Gets Real," Headwaters Tourism
Digital Marketing Awards, Gold
Webby Awards, Winner, People's Voice Award
Applied Arts Magazine, 2017 and previous years
Art Directors Club Of Canada, Advertising and Design Annual (repeated)
Marketing Magazine (repeated) 
Canadian Regional Design Awards, 2016 Awards: Headwaters Tourism, Downey Farms, Touchwood Design
Bessie Canadian Television Awards, Annual Awards
Radio Crystal Awards, Annual Awards
Golden Award Of Montreux - Int'l Advertising & Multimedia Festival
The Age Of Persuasion Radio Show, Terry O'Reilly, work featured
Luerzer's Archive, Television Annual
Campaign Magazine, UK, Campaign coverage
Creative Review, UK, Campaign Coverage
HOW Design Magazine, Design Awards Annual
The Great Design Show, Awards Annual
Logolounge, Design Annual
Extra Awards, Canadian Newspaper Association, Advertising Annual
Healthcare Advertising Awards, Annual Awards, Scarborough Hospital
Canada Council For The Arts, Winner, Exploration Grant
CASE (Council For Advancement And Support Of Education), Gold, Circle of Excellence Awards
Canadian Public Relations Society, National Award of Excellence
University And College Designers Association, Gold Award of Excellence
International Association Of Business Communicators Awards, Award of Excellence